I don't seem to have access to the Freebies section so I will share here. If it is wrong, let me know and you can move it anywhere else.
I create weekly freebies using my newly released scripts and I love using the kits from here as I can also link to them and encourage people to come and join this community.
This week, the script makes paper butterflies, and I made these from the kit from Marisa, Happy Birthday
Paper Butterflies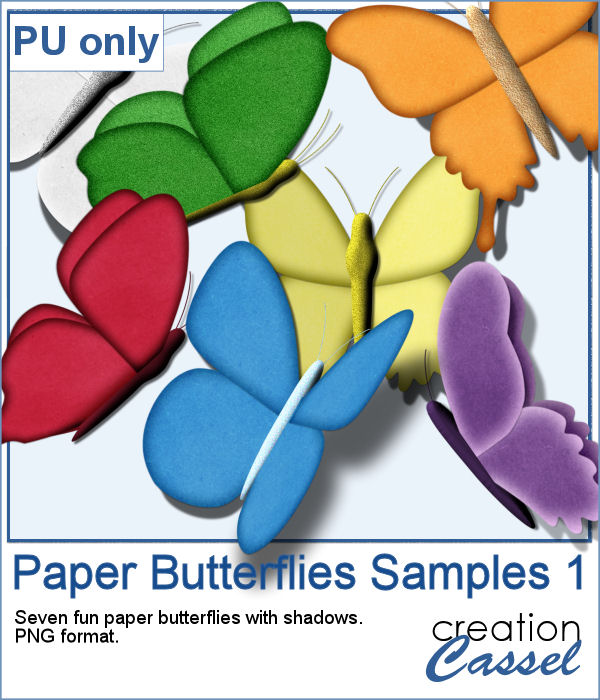 I hope you like them.