So, I'm in the process of converting all my partially finished paper-scrapped books into all digital. Here's the title page of my youngest's baby book...
Original (Paper-Scrapped)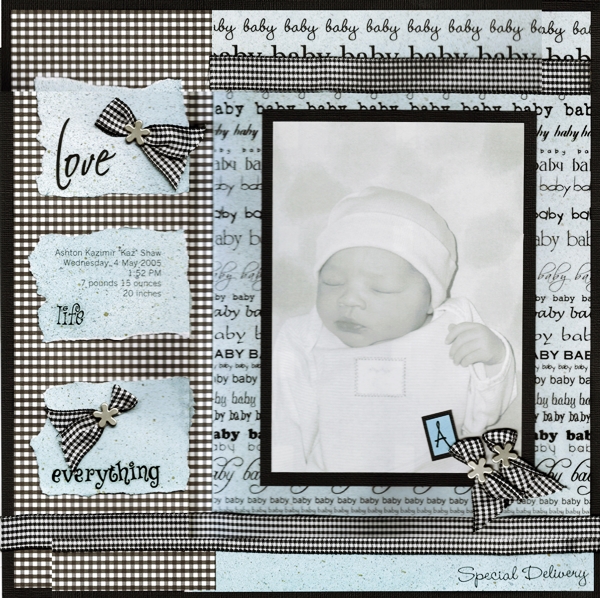 Digital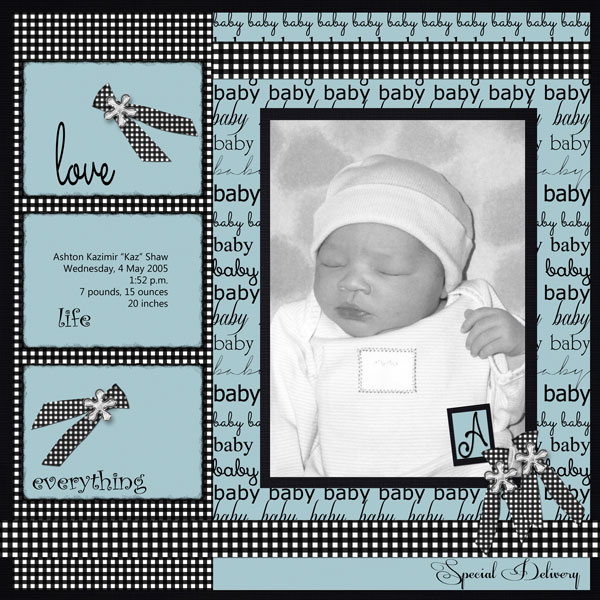 I'll post more as I complete them!
Maybe I'll release a random kit of all the items I'm having to make for this purpose!