::Jack and Jill Kit::
In This Kit
Example Layouts
No example layouts yet... yours could be the first! Just reference this kit when you upload your layout.
Designed By
Commons Designer
Level 3
About Me
I live in Central Ohio, USA. I am a mother of 4 awesome kids, 2 boys and 2 girls, ages 20, 18, 15, and 13. I am newly, Naani, to a grandson born 11.11.2019! I am also engaged to the absolute love of my life, Roy and he has 3 amazing boys, ages 12, 10, and 8, his youngest was actually in my preschool class when he was 3.
I graduated with an Associates degree in nutrition in May 2016. I am a Team Lead at a preschool until I find my dream job. I have been paper scrapbooking since 2000 and digital scrapbooking since 2006. I also used to design, but went on hiatus during a divorce and then again during my schooling. Hopefully I'm back for good! You may have seen me in other forums as rachelbrein, scarlettcharm or Rachel Martin.
When I am not making memories, preserving them, sleeping or working, Roy and I are avid TV enthusiasts, we love binge watching TV shows and discussing filmography and camera angles and shots, we are as nerdy as we sound. The entire family is a lover of the Harry Potter Universe and all things Marvel, we love all types of music, and I love designing scrapbooking kits and elements. We also love attending live events around town including concerts, live bands, and plays (big and small). The kids often keep us busy with musical instrument lessons, High School Theatre, Cheerleading etc. We have a large busy family and we love it.
Unique ID
Colors
Tags
Kit Info
mini kit

Contains 17 items
25.8

mb

single zip download file
All items commercial print quality at 300 dpi
Description
October 2019 Pixel Scrapper Blog Train.
You can get my full sized coordinating kit in my Etsy shop, preview is linked.: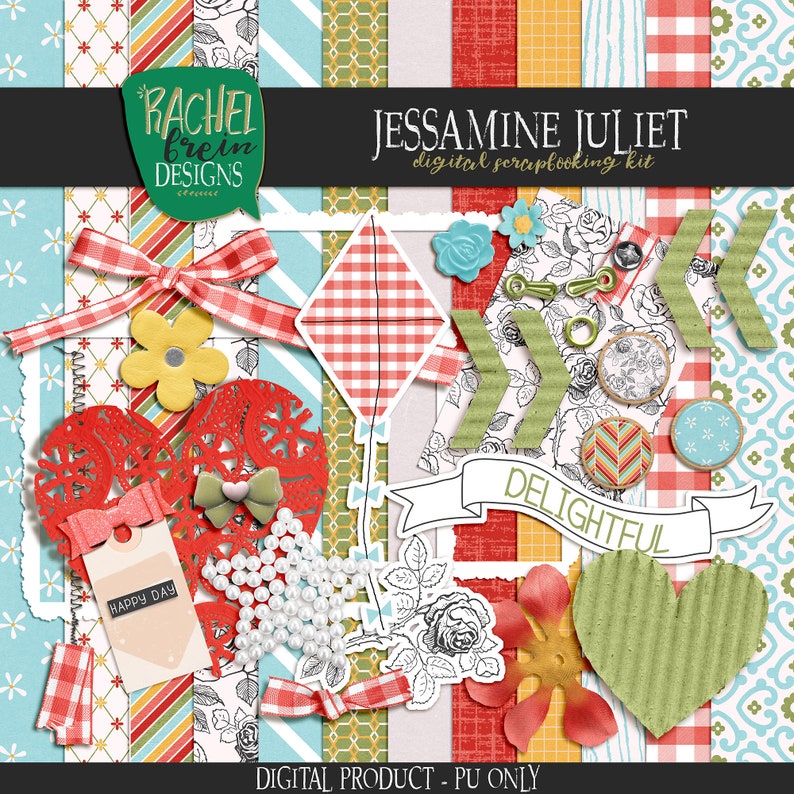 Download
Stats
Uploaded Tue, 10/01/2019 - 00:00
265 Views
70 Downloads
5 Comments
13 People heart this